WRITING, THINKING AND ENGLISH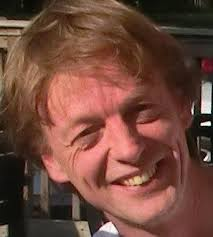 Dr A.A.M. Ammerlaan,
HLO HAN university Laan van Scheut 2, 6525 EJ
Nijmegen, the Netherlands

Direct to World Wide Writing, 2002 Winner European Award from the European Commission as 'Most Innovative Foreign Language Project'.
---

Increasingly universities are resorting to Oxford/Cambridge methods of learning through writing. This implies that writing skills are becoming more important in the assessment of competences than before when oral defence and presentation skills could be used. Some background information is listed on Paul Peter's of the Hogeschool Arnhem and Nijmegen. As part of a joint operation, the Universities in Gelder;land have begun the programing of WorldWideWriting.com, an award winning tool to assist students at all tertiary levels in communicating and studying in Spanish, Italian, French, German, Dutch and English. To avoid duplication, and to maximally use existing OnLineWriting OWL labs, we have conducted several surveys on the Web. The results for English are listed below.

This homepage lists results of a preliminary search for two tools:
- Guidance in the art of writing, prefarably teacher-independent, time-independent and with preference involving peers.
- Marking tools for marking and providing feedback to students regarding their work. Ideally, such tools should be accessible to both peers and teachers.

Please feel free to further home in on writing assistance provided on the internet. You can contact me using the following address at the bottom of the page.

RESULTS TO DATE: SEPT 2012

The results of a number of searches on the Internet are listed below. I have the feeling I have touched the tip of the iceberg, as searches involving 'business communication' and so on have not been completed. I feel, however, that such searches can be done by others, either HomePage editors at Yahoo etc. or Student Assistants and students taking writing courses.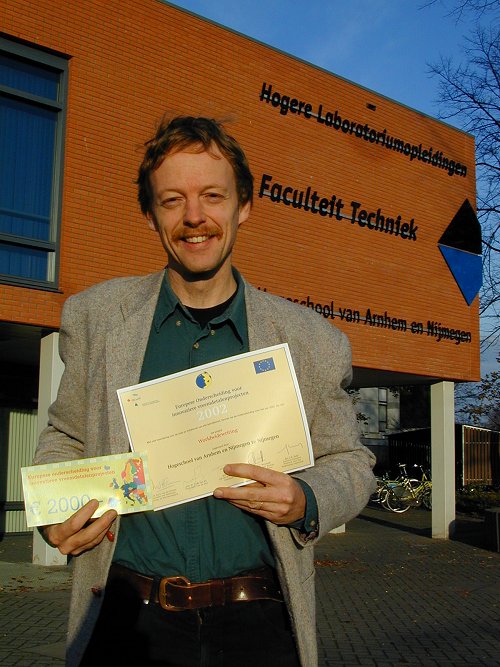 ---
TEACHING, ASSESSING, READING ABOUT WRITING

RICH DEPOSITS

GEM: www.lclark.edu/~krauss/tesol98/home.html Forums, Resources, CALL software, Creative Writing etc...

GEM: EFL links by John Graus on Software/Webpage evaluation checklists, Grammars, Magazines, Newspapers, Pen Pals, links for teachers, CALL links, BBC Education programmes, articles on internet in education, Internet TESL Journals, TechersNet free telelearning platforms, etc.

GEM: OWL (Online Writing Laboratory) contains masses of useful information. For instance:

owl.english.perdue.edu/handouts/general/index.html provides handouts on planning to write, effective writing, proofreading and editing, and types of writing (argument, fiction, essays, etc.).

owl.english.perdue.edu/handouts/esl/eslstudent.html lists info on grammar, idioms, vocabulary and genres, academic conventions, tips on articles, prepositions, numbers, spelling, verbs, gerunds etc., on-line courses and quizzes.

http://owl.english.perdue.edu/handouts/pw/index.html lists Business Writing Resources on job skills selfanalysis, resume sections, cover letters, reference sheet, acceptance letter, writing personal statements, sales letters, business letters, memos, reports.

article by Jackson on the dos and don'ts of online tutoring of writing skills by the Perdue University 'Online Writing Lab'

owl.english.perdue.edu/handouts/wac/index.html lists resources on the use of writing to learn.

Writing Lab for MU students.

www.ecac.unimelb.edu.au/write/index.html provides online communication materials on writing, by the University of Melbourne.

Writing at Goshen Univ lists links to General writing, help on grammar, reference books, online searches, ais on ESL, web publishing, links to teaching methods using computers in the classroom, business writing, and search engines of repute. Useful, just click to excercise on theories on business writing or on errors and how to fix these or Contents of textbook on technical and business writing

Online Technical Writing Resumes, application letters, complaint letters, djustment ltters, inquiry letter, orders, proposals, progress repoprts, instructions, recommendation reports, formal technical reports, oral reports, descriptions, comparisons, classification, definition, process discussion



University of Illinois at Urbana-Champaign has resources for teachers and students on business writing, technical writing, other genres and a useful handbook on grammar.

Check out their list of Self Help documents on the writing process with hundreds of pages of writing guides and more.

Internet resources for business and technical writers and a Writing techniques handbook cover the theories, a grammar handbook comprehensively covers those wishing to brush up on grammar issues.

Perhaps the best site for ESL learners? Resources for teachers and ESL students should satisfy your needs.

Handbook on teaching writing, and tons of resources on Community Across the Curriculum, Illionois University Carbondale. Useful: revising prose, editing your essay, writing a research paper, punctuation, transitions, sentence embedding excercises, and links to other handbooks and resources, links to MLA formats and styles, APA style, Chicago Style, citation guides, grammar books online, dictionaries, thesaurus, ESL tools. Did I leave anything out?

Yes, a good list of resources for teachers, from teaching communication, writing, research to medical writing, business writing, engineering, essay, science...

www.ecf.toronto.edu%7Ewriting/handbook lists themajor components needed for writing abstracts, planning one's writing, types of reports, case studies, rhethoric etc. and handouts. Loads of solid tips.

Delightful reading in the "how to.." style is to be found on www.cs.cmu.edu/afs/cs.cmu.edu/user/mleone/web/how-to.html on writing, publishing, career developmnent, speaking, dissertation, humour.

Writing Center Rensselaer Polytechnic
Temple University resources for writers is another handbook in the 'How to..' style.

Try The Writing Center for another rich pile of handouts on writing, editing, and the like, all in solid US style.

YAHOO English sites: dir.yahoo.com/Social_Sciences/Linguistics_and_Human_Languages/Languages/English/" with a section on Writing, Grammar, Usage and Style homepages.

YAHOO Social_Science/Communications/Writing/ on Writing Argumentative essays, Tips for writers, resources for business writing, college level writing tools, writing tips in e-WritersNet, Inkspot resources, Techwriterplus with suggestions for technical writers, Tips on copyright, contests, Writing Page on 5 page essays, and course for Writing for the Web.
Grammar

YAHOO Grammar_and_Usage_and_Style providing On-line English Grammar, Grammar and Style guide, common errors site, courses on Writing, Elements of Style, English Grammar Clinic, online letter writing help, OWL Handouts, Word Police etc.

www.ammerlaan.demon.nl/ENGLISH.HTM
Extensive yet dated list of tools and resources on English.


More Grammar issues on Internet College in the Netherlands.

www.GrammarCheck.nl lets you insert text and get feedback on your grammar usage.
Grammar: for specific questions, check out Sperling's site on grammar issues, the excercises on grammar>/a> by Ruth Vilmi, or Hypergrammar by the Univ of Ottowa.


http://www.manuscriptediting.com/resourcesforwriters.htm
lists Agents, booksites, graphic artists, job opportunities, marketing, newsletters, mailing lists, E-zines, organizations, publishers, contests, software, style and format, submission guidelines, query letters, technical writing, business of writing, links to articles, advice, workshops etc, writers' groups, writing courses, writing for children.


http://www.aci-plus.com ACI writing center helps you write your term paper, essay, dissertation by consulting our freelance consultants.


Independent Learning Centre in Hong Kong provides info on job application letters.
---
STUDENT EXCHANGE

http://www2.gol.com/usrs/daikoky/
Provides a bilingual pen pal magazine with readers in the US and Japan (free)

www.kolumbus.fi/rvilmi International Writing course for students around the world to exchange ideas with peers. Resources and tips on writing articles.

http://www.ruthvilmi.net/hut/Project/ International Writing Exchange with introductory letter, teacher and peer feedback; article and feedback from its author to questions; teacher feedback, selfstudy and exercises; virtual conference; evaluation. Overview of Writing Conferences

---
OTHER HANDOUTS


---
ESL AND WRITING

---
RESOURCES

Amsterdam writers

Quia is Quintessential Instructional Archive, a directory of thousands of classroom on-line games and quizes, templates for games, and quiz adminstration and grading tools. Activities for all age levels in 15 languages

www.lclark.edu/~krauss/usia/home.html Web resources for ESL teachers, activities, site evaluation, online material

Quick Research Materials from Morris library for catalogues, full text materials, indexes and abstracts, dictionaries, encyclopedias, statistics and facts, rules on citation.

www.nll.co.uk/ NetLearn allows online conversation and classes with native speakers.

www.ToLearnEnglish.com courses. documents, tests, books etc.

www.eslus.com/eslcenter.htm ESL resources for international students including free lessons

members.aol.com/esklkathy.esl.htm How to do anything in the US for students

surf.to/tesl TESL internetbased activities and more

englishtutor.telecampus.com/ TOEFL telecampus

www.uq.edu/au/~uechris/ Lists of ESL teaching materials

www.orst.edu/Dept/eli/techtip.html Practical advice and lesson plans for English teachers using technology in their classrooms.

www.geocities.com/SoHo/Studios/3697/english.html Resources for learners, lessons and links.

www.eurocall.org/resources.html
for on-line acccess to a software database, internet resources for teachers and learners, CALL software reviews, CALL bibliography and postgraduate courses.

Related are
WAC clearing house aw.colostate.edu/resource_list.htm provides access to resources, research data and so on.

DISCUSSION LISTS ON CALL
www.mailbase.ac.uk/lists/ict4lt.pilot

---
COURSES

---
CHECKING OUT THE INTERNET AS A TOOL

---
NEWSLETTERS


---
COURSES FOR TEACHERS USING THE INTERNET


---
EXERCISE TOOLS FOR TEACHING WRITING

---
MARKING TOOLS


---
---
This page was accessed:
times since it was last modified on June. 2016.

GO TO Tom Ammerlaan's Computer-assisted Education homepage


For comments, mail to ton.ammerlaan@han.nl